Last year we invited physios from across Canada to give us a headstart on our discussions about the future of PT by providing their visions for change over the next 5-15 years. For this initial and informal start to the broader Physio Moves Canada project, about 20 of you described your visions, some optimistic and others less so, but all valuable. In the interest of whetting your appetite for the formal parts of this project to come, I've conducted a descriptive thematic analysis of the submissions and have presented them in this infographic.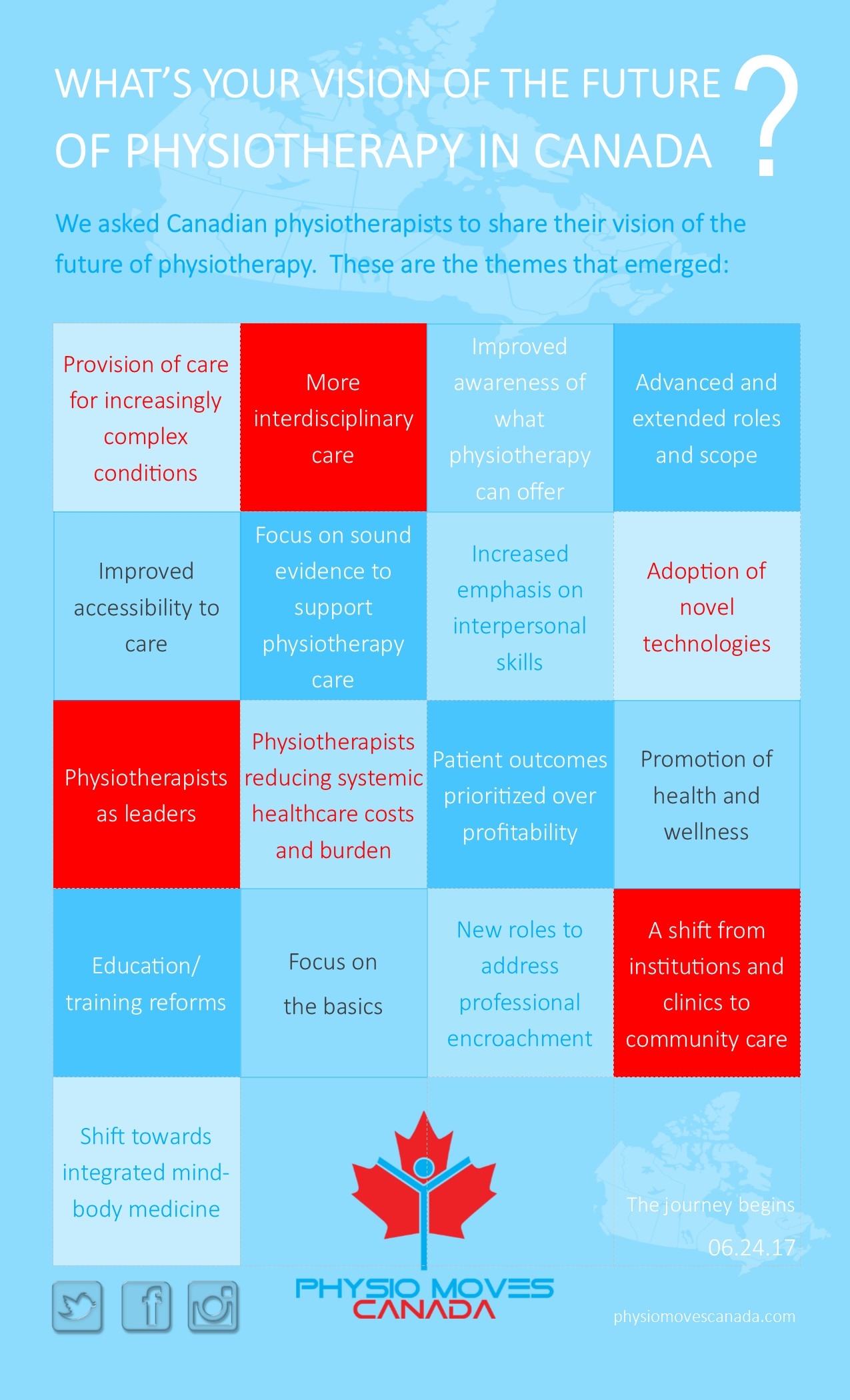 There are 17 total themes so far, including things like a return to what we do well (exercise and educate) to leading in adoption of new e-technologies, from provision of care for increasingly complex cases (independently or as part of more interdisciplinary teams) to leading in healthcare reform and cost effective care. Other themes included a move towards promotion of health and wellness (rather than rehabilitation), getting out of clinic and institutions and into the community, and of course several endorsed a need to be more vocal about the service and value that physiotherapy can provide.
Thanks to all of you for providing your visions so far, and if you've got something to add please do so. You can do so through this website if you don't wish to be part of the formal research study, or get involved in one of our many focus sessions to be conducted around the country this summer. Either way, we look forward to hearing from you.